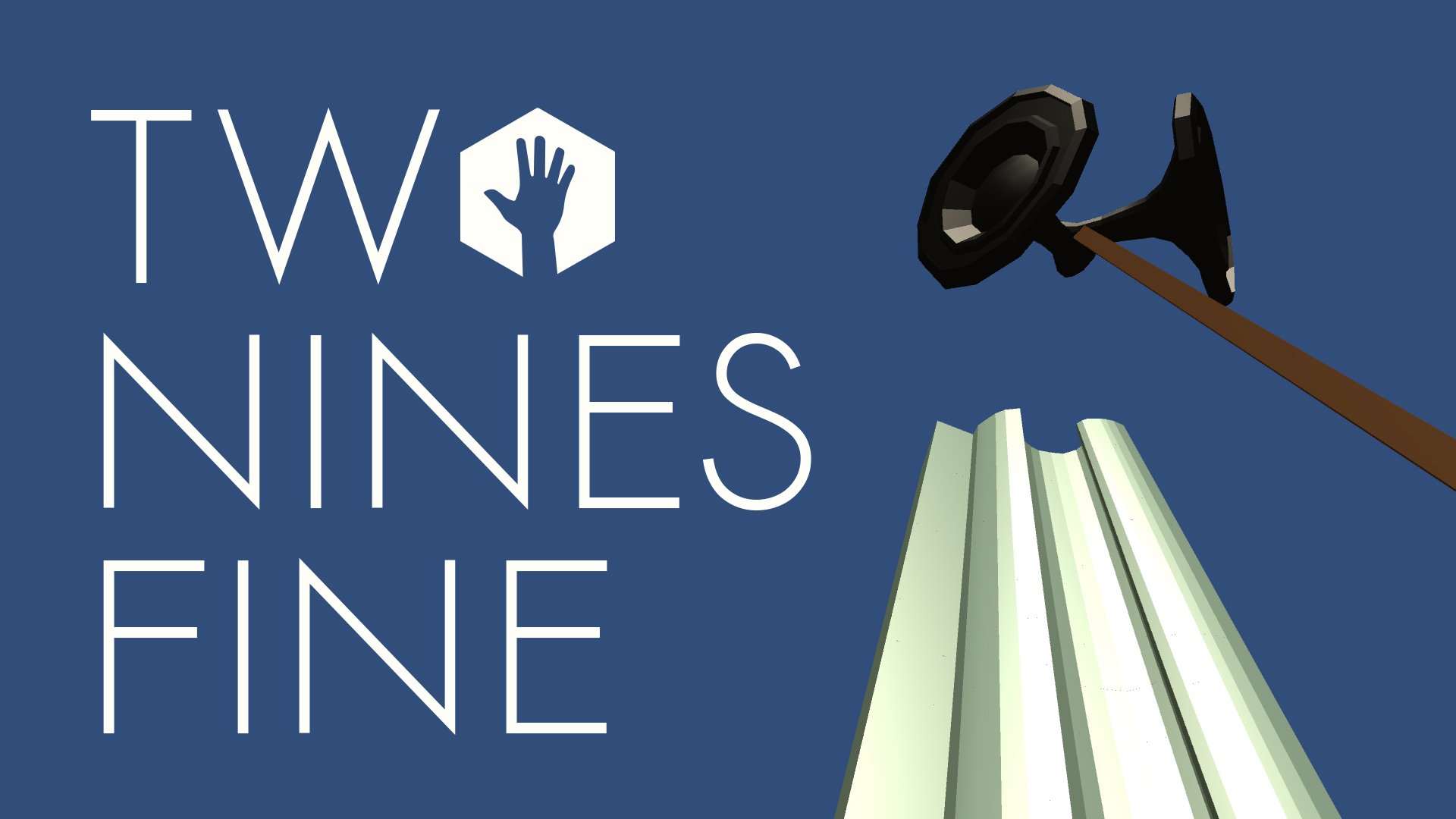 Two Nines Fine
A downloadable game for Windows and macOS
"Two Nines Fine" is a political, narrative-based, explorative experience about the hidden powers that fuel oppression, manipulation and war in a seemingly fake world.

Welcome to City 16, home of PLEXOR and the visual metaphors. A world in which a corporation changes the rules, the media cover up the truth, and you are part of the machinery that fuels wars for its own advantage.
You are one of many, going to work everyday, stuck in the rails that keep you and your peers on track. The maxim of living here: Don't deviate, don't ask, don't look for reasoning. And you stick to it. Until the first deviant contacts you and starts opening your eyes.
Team Members:
Allen Ohan Dülgar - Game Design & Programming
Barbara Sedderz - 2D Arts & Narrator Voice
Lena Werthmann - 3D Arts
Remus Constantin - Game Design & Sounds

Install instructions
The technical implementation of the game is still in development and not yet completely finished. There could be bugs occuring, where a sound, animation or scene-change is triggered too early, too late or not at all.
Currently, the game is playable from day 0 to day 2 until the second "Metaflash" (Politician). Final version with bugfixes and fully implemented story (day 3 with third Metaflash + ending scene) coming soon!
Controls:
Walk: W A S D (in some parts of the game you can only walk back and forth on rails)
Look around: Mouse
Interact with Newspapers: Left-click to pick up and right-click to put down
Interact with Security Guard: Left-click to show ID

Sound is essential for this game. Headphones are strongly recommended.