Bestiary - AGBIC Jam Entry
A downloadable field trip for Windows
Bestiary was created for A Game By Its Cover 2019 by Michael Koloch and monkeyotoshi.

The cartridge used for inspiration was "Bestiary™" by @EveTruLev: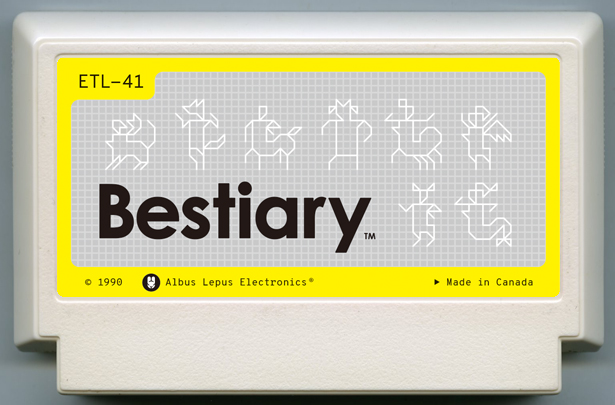 (Source: My Famicase Exhibition 2019 - cartridge 034)

You are on a field trip on an alien planet and observe the local fauna. Spot the animals and take their pictures with your camera to collect them all in your bestiary! Can you spot the rare Piggo? Or the sly Bux?
How To Play
Left click: Take picture; return to scenery
Esc: Quit game
The game features
real-time day and night cycles
animals
plants
randomly generated sceneries
Attention: This game creates a folder on your desktop to save all of the pictures you take throughout the game.
Features planned, but not yet implemented:
more animals and additional information about them
more plants
special animal behaviour
saving game progress
a catalog to track all animals you found
an in-game gallery
sounds and animation
further juice and polishing
Unfortunately we can only offer a Windows build at the moment.